Paragon VTOL Aero­space will lever­age Sirqul's RouteN­Roll and Inter­net of Things (IoT) Plat­form to sig­nif­i­cant­ly enhance drone-based aero­space tech­nol­o­gy
As seen in EIN Press­wire
USA AND JAMAICA, August 1, 2019 /EINPresswire.com/ — Paragon VTOL Aero­space and Sirqul today announced a new strate­gic part­ner­ship to trans­form trans­porta­tion in the Trav­el, Ship­ping, Mil­i­tary, Law Enforce­ment, and Con­struc­tion indus­tries through sophis­ti­cat­ed drone and soft­ware tech­nol­o­gy. The alliance will focus ini­tial­ly on reshap­ing the ship­ping and deliv­ery infra­struc­ture for over 6 mil­lion peo­ple that live in Jamaica and stopover as tourists.
Paragon, a ver­ti­cal-take­off-and-land­ing com­pa­ny behind drones and urban air mobil­i­ty solu­tions, has part­nered with Sirqul to advance the remote and autonomous oper­a­tion of new vehi­cles and infra­struc­ture in Jamaica. Adopt­ing Sirqul's RouteN­RollPlat­form will enable advanced rout­ing and logis­tics, visu­al­iza­tion dash­boards, sim­u­la­tions, flight opti­miza­tions, real-time loca­tion ser­vices, and fur­ther enhance the secu­ri­ty and health of each air­craft.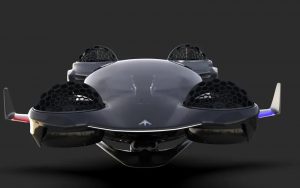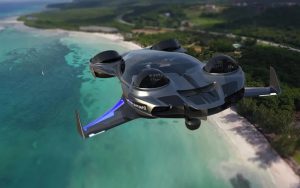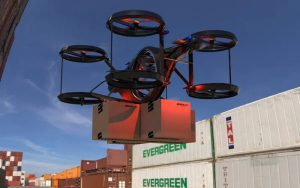 "We are on a mis­sion to build an ecosys­tem infra­struc­ture for Urban Air Mobil­i­ty (UAM) with a port­fo­lio of intel­lec­tu­al prop­er­ty, indus­try speci­fic drones, human pas­sen­ger drones, and vir­tu­al high­way plat­forms in Jamaica," said Paragon VTOL founder and oil exec­u­tive Dwight Smith, a native Jamaican and Amer­i­can cit­i­zen. "Part­ner­ing with Sirqul will enhance our abil­i­ty to deliv­er on this promise."
The goal of the Sirqul Alliance Part­ner pro­gram is to part­ner with inno­v­a­tive busi­ness­es and emerg­ing tech­nolo­gies in order to provide an ecosys­tem of mar­ket-lead­ing IoT solu­tions.
"Paragon is rais­ing the bar in aero­space and trans­form­ing sev­er­al indus­tries in the process," said Robert Fred­er­ick, Founder & CEO of Sirqul. "Sirqul is proud to provide our RouteN­Roll solu­tions and our IoT Plat­form to Paragon VTOL as part of our Strate­gic Alliance Part­ner Pro­gram. As an Amer­i­can of Jamaican descent with fam­i­ly spread out across the island, this part­ner­ship is tru­ly mean­ing­ful as Paragon is bring­ing emerg­ing tech­nol­o­gy to mar­ket that will help cre­ate new choic­es, faster deliv­er­ies, and stim­u­late the local econ­o­my in Jamaica."
About Sirqul Inc.
Sirqul (www.sirqul.com) pro­vides its RouteN­Roll Logis­tics solu­tions and IoT Plat­form to enable oper­a­tional effi­cien­cy, remote vis­i­bil­i­ty, rapid inno­va­tion, and new rev­enue streams. Head­quar­tered in Seat­tle, WA, Sirqul is led by Robert Fred­er­ick, the orig­i­nal tech­ni­cal founder of Amazon's first for­ays into Secure Mobile Com­merce (Ama­zon Any­where) and Ama­zon Web Ser­vices (AWS). At the foun­da­tion of Sirqul's plat­form are 80+ Micro-Ser­vices, 400 APIs, 3 dis­tinct IoT hard­ware pro­duct offer­ings, and over 30 cus­tomiz­able native appli­ca­tion tem­plates for rapid deploy­ment using a "build­ing block" approach. Sirqul is device, pro­to­col and cloud agnos­tic, fos­ter­ing an inter­op­er­a­ble sys­tem for build­ing future-proof solu­tions in trans­porta­tion, smart city, and smart build­ing ver­ti­cals.
About Paragon VTOL Aero­space
Paragon (www.paragonvtol.com) is reshap­ing the infra­struc­ture for 45 mil­lion peo­ple that live in the Caribbean Islands by pro­duc­ing indus­try-speci­fic drone hard­ware rang­ing from secu­ri­ty appli­ca­tions for agri­cul­tur­al theft and com­muter law adher­ence to human pas­sen­ger drones using our sophis­ti­cat­ed drones and soft­ware tech­nolo­gies. Paragon is also part­ner­ing with Aero­trop­o­lis Jamaica, a nation­al project spear­head­ed by the Hon. L. Michael Hen­ry in the Office of the Prime Min­is­ter, to build an ecosys­tem infra­struc­ture for Urban Air Mobil­i­ty (UAM) in Jamaica. Paragon has been devel­op­ing their plat­form and much of the tech­nol­o­gy through col­lab­o­ra­tion with Siemens Dig­i­tal Indus­tries Soft­ware, Sirqul IoT Plat­form, major Amer­i­can uni­ver­si­ties, Sil­i­con Val­ley experts, and ex-mil­i­tary per­son­nel.
Viki Zabala
Sirqul, Inc.
+1 206–455-6428
email us here
Vis­it us on social media:
Face­book
Twit­ter
Linked­In