Building Engaging Social Communities
A solu­tion aimed to ener­gize social media plat­forms into engag­ing,
per­son­al­ized expe­ri­ences for con­sumers.
The Challenge: Social Networking Platform
A white-lablel plat­form deliv­er­ing per­son­al­ized con­tent based on inter­ests
from con­tent cre­at­ed by influ­encers, brands, fans adver­tis­ers.
Adapt­able to all com­mu­ni­ties large and small. Through a full suite of cus­tomiz­able fea­tures and social tools,
you can con­nect peo­ple, groups, ser­vices, com­mu­ni­ties and busi­ness­es from the app.
The Solution: Personalized Interests in a Social Networking Platform
Mobile and Web Features
Crowd Sourced Con­tent
Col­lec­tions Images, Videos, Audio, Text cre­at­ed by Users
Com­ment col­lec­tions of state­ments from Users
Notes of user opin­ions
Favorites allow users to store a list of their favorite items peo­ple or offer
Likes to indi­cate their opin­ion on item, per­son or offers
Rat­ings about an item or per­son or offer Noti­fi­ca­tions
Sched­uled, received, read, and sent based upon trig­gers, per­son­al­iza­tions, and rec­om­men­da­tions
Push Noti­fi­ca­tions based on trig­gers, events, and com­mu­ni­ca­tions Offers
Coupons, Vouch­ers, Prod­ucts and Dig­i­tal Goods
Ser­vices and Events, loca­tion-based expe­ri­ences
Sim­i­lar­i­ties, dis­cov­er sim­i­lar con­tent based upon click-through, pur­chas­es, cat­e­gories, etc.
Col­lec­tions to find a col­lec­tion of con­tent (images, video, audio, text)

Down­load the Grup­Zoo sheet PDF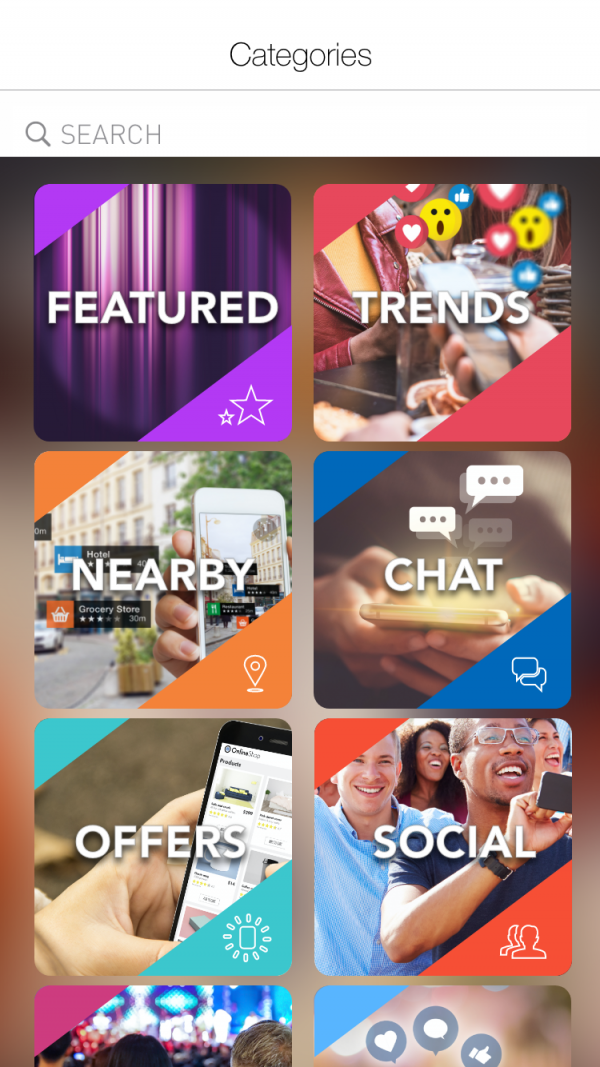 Connecting Communities to the Social Networking Platform
Wal­let
Favorites: choose and man­age a list of offers
Receipts: list of pur­chas­es by date, busi­ness, or cat­e­go­ry
Redemption/Validation, QR Code used to ver­i­fy pur­chas­es
Ana­lyt­ics
Online Data Visu­al­iza­tions and Chart­ing
Adhoc and Pre-defined Reports of busi­ness oper­a­tions
Gam­i­fi­ca­tion
Points based upon com­plet­ing a task or doing an action
Metered access based upon scores, badges com­plet­ed
Achieve­ment cat­e­gories asso­ci­at­ed with tasks
Com­mu­ni­ca­tion and Mes­sag­ing
Pri­vate mes­sag­ing and group chat inter­ac­tions
via Sirqul's Play­field Net­work
Mem­ber­ship
Sub­scrip­tions Plans, Rules, and Rights
Recur­ring Billing for when to bill based on thresh­olds
that are time, bal­ance, or rights based
Search
Pro­file and Busi­ness to find results based upon
key­word, loca­tion, cat­e­gories, inter­ests, tags
Con­tent Cura­tion
Mul­ti­me­dia con­tent and mul­ti-chan­nel
learn­ing tai­lored­to app users
Affil­i­ate Groups and Clubs
Secure net­work­ing for app users to cre­ate
secure social spaces
What can I do with GrupZoo?