Smart Payments and Subscription Products
A solu­tion aimed at trans­form­ing dig­i­tal Infra­struc­tures for man­ag­ing pay­ments,
billing and sub­scrip­tion­trans­ac­tions for retail­ers and cus­tomers.
The Challenge: Connecting Performance and Automated Payments
Pro­gram­ma­ble APIs and tools that lets you facil­i­tate pay­ments on your soft­ware plat­form,
build a mar­ket­place, and pay out sell­ers or ser­vice providers glob­al­ly.
Pro­gram­ma­ble APIs and tools that lets you facil­i­tate pay­ments on your soft­ware plat­form,
build a mar­ket­place, and pay out sell­ers or ser­vice providers glob­al­ly.
The Solution: Connected Customers and Merchants
Estab­lish­ing trends of pro­files asso­ci­at­ed with a loca­tion–
based cus­tomer jour­ney is help­ing mer­chants and ven­dors
increase engage­ment. From iden­ti­fy­ing the sea­son tick­et
hold­ers, to in seat order­ing, and cash-less check­out pur­chas­es.
Account Man­age­ment
Cus­tomer man­age­ment of sub­scrip­tions, offers,
dis­counts, pay­ment meth­ods, and more.
Choose per­son­al­ized inter­ests
Man­age pay­ment tools
Wal­let tools to store pur­chase, tick­ets, etc
Auto­mate Sub­scrip­tion Billing
Auto­mates billing, pay­ments and recur­ring sub­scrip­tions.
Billing cycles
Secure­ly store pay­ment types
Mul­ti­ple bill­able enti­ties
Sub­scrip­tion Man­age­ment
Tai­lor prod­ucts and ser­vices to fit pric­ing strate­gies,
ensur­ing cus­tomers get accu­rate pric­ing.
Cre­ate plans, add-ons, offers, coupons,
vouch­ers and rewards
Self-ser­vice man­age­ment tools
Man­age mul­ti­ple sub­scrip­tions

Down­load the Sub­Pay sheet PDF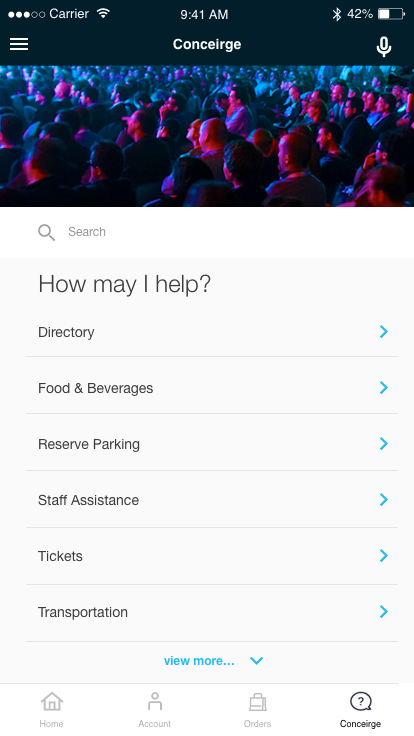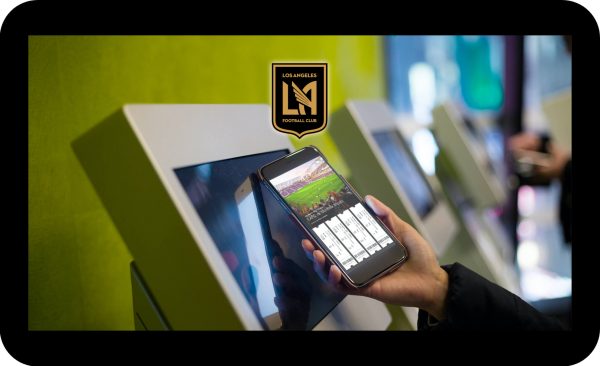 Biometric ID Verification
Ver­i­fy ID for alco­hol pur­chas­es with a fin­ger­print
Skip long lines and cut wait times and
Pay instant­ly for food and bev­er­ages or mer­chan­dise
Bio­met­ric iden­ti­ty
pay­ment pro­cess­ing for pur­chas­es, and age
ver­i­fi­ca­tion for alco­hol pur­chas­es.
Build Food and Bev­er­age offers based on buy­ing behav­iors
Alter pro­duct placement/selection in stores to dri­ve rev­enue
Greet and reward sea­son tick­et hold­ers
Dri­ve fans to spend more pre and post event
Touch Displays and Kiosks
Push per­son­al­ized and time­ly con­tent, offers, coupons and
mes­sages to TVs, Touch Dis­plays, Kiosks, or Mobile Apps
Influ­ence deci­sions and reward users with points, badges,
vir­tu­al cur­ren­cy, and dis­counts
Deliv­er turn-by-turn direc­tions to short­est line (bath­room,
bev­er­age, con­ces­sion etc.) meet-up with friends near­by
Call sales staff or vir­tu­al assis­tant for help to increase pur­chas­es
Sur­vey for feed­back dur­ing dwell time or by loca­tion
(queue lines, restrooms, wait­ing areas, cafes etc.)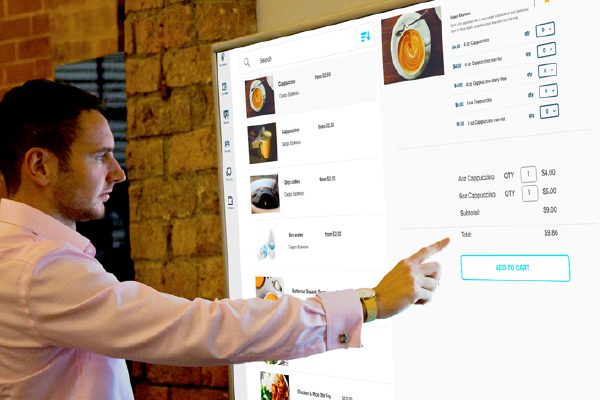 Connecting Smart Merchant and Customers
A Marketplace of Payment Products
Per­son­al­ize invoic­es to show­case your busi­ness' iden­ti­ty. With mul­ti­ple
cus­tomiz­able invoice tem­plates, you can mod­i­fy them to suit your exact
needs. You can add your company's logo, set a back­ground image
and cus­tomize the tem­plate to a T. You can also cap­ture more
infor­ma­tion with the help of cus­tom fields. Sirqul's pay­ment tools
are the fastest way for your busi­ness to bill cus­tomers with
sub­scrip­tions or invoic­es.
Key Features
Auto­mate Sub­scrip­tions
Instant alerts & noti­fi­ca­tions
Secure pay­ment pro­cess­ing
Cus­tom sub­scrip­tion and invoic­ing
Set up billing fre­quen­cies and cycles
Mul­ti­ple pay­ment man­age­ment
Ana­lyt­ics and Report­ing Dash­board
Auto­mate work­flows and pro­cess­ing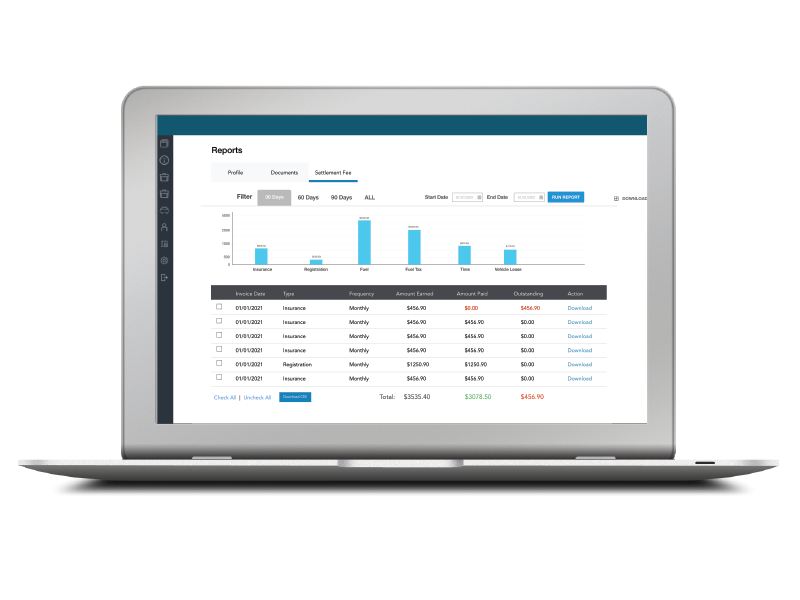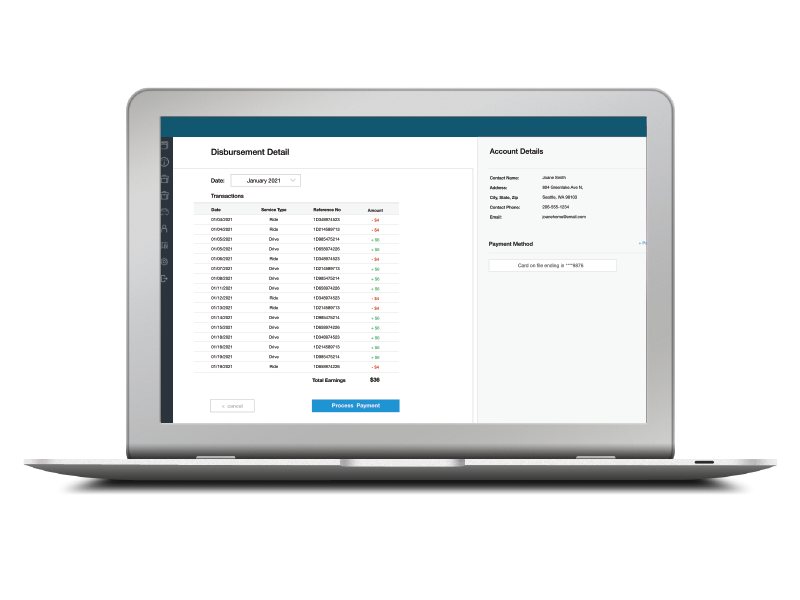 Powerful Suite Merchants Tools
Cap­ture more rev­enue, sup­port new prod­ucts or busi­ness mod­els,
and accept recur­ring pay­ments glob­al­ly. Our API is easy to inte­grate
with exist­ing web­sites, mobile apps, and CRM sys­tems.
Devel­op­ers can use our com­pos­able APIs to get start­ed quick­ly
or design cus­tomized sub­scrip­tion log­ic and pric­ing mod­els.
Cre­ate and man­age sub­scrip­tions and invoices—and view detailed
finan­cial reports—directly from the Dash­board.
What can I do with SubPay Payments and Subscriptions?