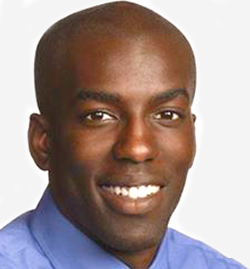 Robert Frederick
CEO, Pres­i­dent and Founder
MIT Grad, Media Lab, MIT Tech­nol­o­gy Review Mag­a­zine TR 100 (TR35) award win­ner, author of 41 issued patents, ear­ly in social star­tups & acqui­si­tions, led Amazon's Mobile Com­merce ini­tia­tives from 1999–2004 (Ama­zon Any­where), tech co-founder of Ama­zon Web Ser­vices (AWS) and AWS Mar­ket­place, seri­al entre­pre­neur, author, and music pro­duc­er.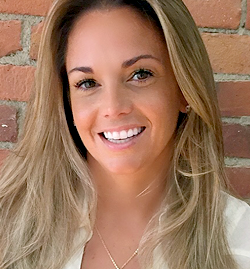 Viki Zabala
CPO, Strate­gic Alliances
Mobile busi­ness strate­gist inte­grat­ing dig­i­tal, mobile, local, social and in-store. Devel­op­ing go-to-mar­ket strate­gies and build­ing mon­e­ti­za­tion mod­els for apps and mobile plat­forms work­ing across agen­cies, brands, ad tech, games and social com­merce. Speak­er and advi­sor on mobile first ini­tia­tives while con­tin­u­ous­ly track­ing the lat­est trends and tech­nolo­gies. For­mer­ly the VP of Mar­ket­ing at Fik­su where she was rec­og­nized as "Mobile Marketer's 2012 Mobile Wom­en to Watch."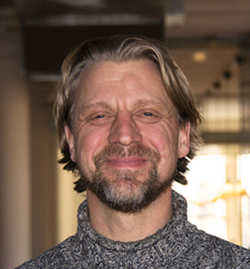 Scott Kurttila
VP of Busi­ness Devel­op­ment
Over 16 Years Busi­ness Devel­op­ment, Online Mar­ket­ing, and Mobile Apps com­bined. Signed over 300 deals worth hun­dreds of mil­lions in rev­enue for com­pa­nies he's worked with includ­ing Amazon.com and Sir­iusXM Radio. Pas­sion­ate con­nec­tor and cre­ative deal mak­er. George­town Uni­ver­si­ty grad­u­ate, surfer, for­mer nation­al­ly ranked fig­ure skater, cross-coun­try solo cyclist and Iron­Man Triath­lete.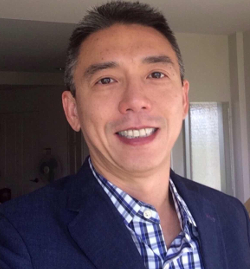 David Liu
Chair­man of the Board
SVP/General Coun­sel of a Glob­al For­tune 500 Com­pa­ny, Com­pal Elec­tron­ics, and has led new pro­duct devel­op­ment and strate­gic deals for Com­pal Group for 10 years, for­mer patent tri­al lawyer at Mor­rison & Foer­ster, movie pro­duc­er. Mechan­i­cal Engi­neer­ing degree and Juris Doc­tor degree.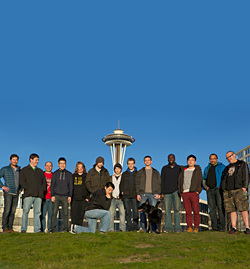 Sirqul Dev Team
Michael Daw­son, Chris Gay, Steve Graesser, Michael Woo, Michael Dick­er­son, Thang Le, John Schlep­py, Daniel Trinh, Hekuan Yang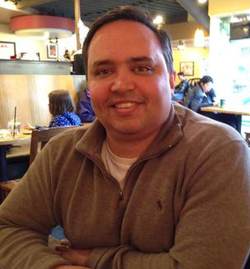 Rudy Gadre
Advisor/Investor
Rudy Gadre is an ear­ly-stage investor and advi­sor for sev­er­al Paci­fic North­west star­tups. Gadre was Vice Pres­i­dent of Busi­ness Oper­a­tions at Evri. Gadre joined Evri fol­low­ing two years as Facebook's Gen­er­al Coun­sel. Pri­or to Face­book, Rudy held posi­tions in tech­nol­o­gy and IP law at Bea­con Law Advi­sors, Amazon.com, and Perkins Coie, LLP. Rudy earned a J.D. from the Uni­ver­si­ty of Wash­ing­ton School of Law and a B.A. from Franklin & Mar­shall Col­lege.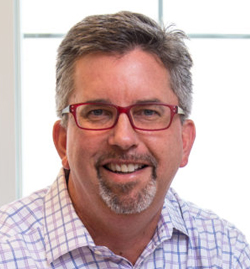 Mark Stabingas
Advi­sor
Mark Stabin­gas is a Finance and Busi­ness Devel­op­ment pro­fes­sion­al that is cur­rent­ly the EVP of UPMC Enter­pris­es. He has served as Pres­i­dent of Light­InThe­Box after it acquired Ador (Lock­erz) in Decem­ber of 2013, a com­pa­ny where he served as both CEO and COO. Pri­or to Ador, Stabin­gas held sev­er­al senior-lev­el posi­tions at Amazon.com, includ­ing Senior Vice Pres­i­dent of Busi­ness Devel­op­ment and Vice pres­i­dent of Finance. Pri­or to Ama­zon, Stabin­gas was Vice Pres­i­dent of Cor­po­rate Strat­e­gy and Devel­op­ment at Pep­si­Co.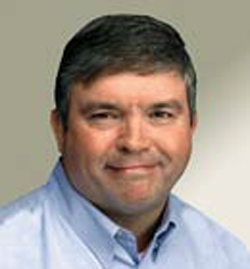 Rick Dalzell
Advisor/Investor
Rick Dalzell was the Chief Infor­ma­tion Offi­cer and Senior Vice Pres­i­dent of Amazon.com from 1997 until Novem­ber 2007. Dur­ing his 10 years at Amazon.com, he was the dri­ving force behind the growth of tech­nol­o­gy, soft­ware, and ser­vices. He retired from Amazon.com on Novem­ber 16, 2007. Pri­or to join­ing Amazon.com in 1997, Mr. Dalzell was Vice Pres­i­dent of Infor­ma­tion Sys­tems at Wal-Mart start­ing in 1990. At Wal­mart he devel­oped their data ware­house strat­e­gy from the ground up, giv­ing their sup­pli­ers direct access to demo­graph­ic sales infor­ma­tion.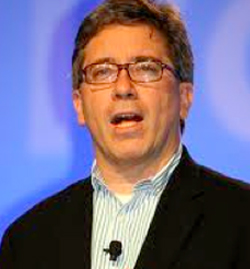 Neil Roseman
Advi­sor
Neil Rose­man is an ear­ly stage investor and seri­al entr­pre­neur. As VP of Engi­neer­ing for Zyn­ga, Rose­man was respon­si­ble for start­ing their Seat­tle office in pio­neer square. Pri­or to Zyn­ga, Rose­man was VP Tech­nol­o­gy, Pres­i­dent of Evri. Pri­or to Evri, Rose­man spent more than nine years at Amazon.com, large­ly as Vice Pres­i­dent of Tech­nol­o­gy. He was respon­si­ble for Amazon.com's Dig­i­tal Media Tech­nolo­gies and Amazon's Glob­al Sub­scrip­tion Plat­form.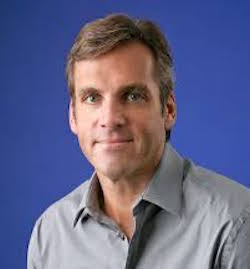 Owen Van Natta
Advisor/Investor
From June 1998 to August 2005, Van Nat­ta was Vice Pres­i­dent of World­wide Busi­ness and Cor­po­rate Devel­op­ment at Amazon.com, where he man­aged glob­al mar­ket­ing pro­grams and strate­gic part­ner­ships. He was part of the found­ing team of A9.com, the Amazon.com search com­pa­ny, and was respon­si­ble for site oper­a­tions and spon­sored-link adver­tis­ing. Van Nat­ta became the Chief Oper­at­ing Offi­cer and Chief Rev­enue Offi­cer at Face­book before leav­ing to become the Chief Exec­u­tive Offer of Project Playlist. After­wards, Van Nat­ta became the Chief Exec­u­tive Offi­cer of MySpace, step­ping down to join Zyn­ga as Exec­u­tive Vice Pres­i­dent of Busi­ness and a mem­ber of their board of direc­tors. In 2013, he and Grace Stanat found­ed 415 LLC.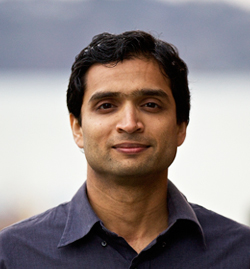 Ashish Agrawal
Advi­sor
For­mer CTO of Sirqul and Micro­max, India's largest mobile device com­pa­ny. Tech­nol­o­gy lead­er, inno­va­tor, and author of over 20 patents. Led the incep­tion and launch of sev­er­al ear­ly stage busi­ness­es and tech­nolo­gies at Ama­zon, includ­ing Ama­zon Mobile, AWS, and Ama­zon pay­ments. Man­aged large teams of engi­neers in the US and in India. IIT Del­hi, India and Columbia Uni­ver­si­ty grad­u­ate.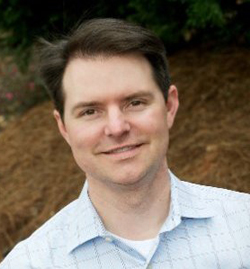 Darren Austin
Advi­sor
Dar­ren Austin is a Dir of Pro­duct Man­age­ment at Microsoft and the for­mer VP of Prod­ucts at Glympse, a mobile loca­tion star­tup in Seat­tle. He was a found­ing mem­ber of Amazon.com's mobile team in 1999 and went on to start mobile ini­tia­tives at Real­Net­works and Expe­dia. He spent sev­er­al years lead­ing mobile pro­duct teams at Motoro­la and AOL and co-found­ed two tech­nol­o­gy com­pa­nies — SeattleRentals.com, an on-line real estate clas­si­fieds; and Play­field, a cloud-based plat­form for mobile game devel­op­ment. He is pas­sion­ate about inno­v­a­tive con­sumer expe­ri­ences and is active as an advis­er in the Seat­tle-area start-up com­mu­ni­ty.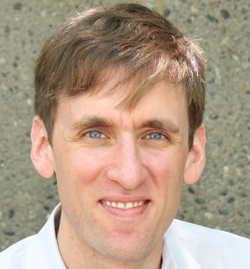 Chris Metcalfe
Advi­sor
Chris Met­calfe has expe­ri­ence across ear­ly stage finance, pro­duct mar­ket­ing, and cor­po­rate strat­e­gy. He is a co-founder of Con­text Rel­e­vant, a for­mer senior ana­lyst with Atlas Ven­ture, and vet­er­an of Isilon Sys­tems (now part of EMC). Chris holds bachelor's degrees in com­put­er sci­ence and eco­nom­ics from the Uni­ver­si­ty of Penn­syl­va­nia and a master's in Media Tech­nol­o­gy from the MIT Media Lab where he was a Motoro­la Fel­low.

Compal Electronics
Cor­po­rate Investor
Lead­ing orig­i­nal device man­u­fac­tur­er (ODM) of con­sumer elec­tron­ics in Tai­wan and the world.

Miteno
Cor­po­rate Investor
One of the largest pri­vate­ly held man­agers of wire­less tow­ers and infra­struc­ture in Chi­na.