Automated Office Buildings, Retail Spaces and Connected Cities
Elexi is a solu­tion aimed at trans­form­ing work­places, retail and com­mer­cial spaces.
Challenge: Increase value and improve operational efficiencies
Sirqul's "Smart Office" cre­ates an intel­li­gent, con­nect­ed, and liv­ing office envi­ron­ment for employ­ee bet­ter­ment,
engage­ment and reten­tion. This per­son­al­ized work envi­ron­ment then helps to stim­u­late inno­va­tion and increase pro­duc­tiv­i­ty.
The Solution: Elexi — Intelligent. Adaptive. Engaging.
Detect­ing the pre­cise loca­tion of move­ments down
to the foot can hap­pen inside a smart office to provide
insight and data, reveal unknown trends, and alle­vi­ate
bur­dens of the work­day, with our cus­tomiz­able mobile
apps and web dash­boards.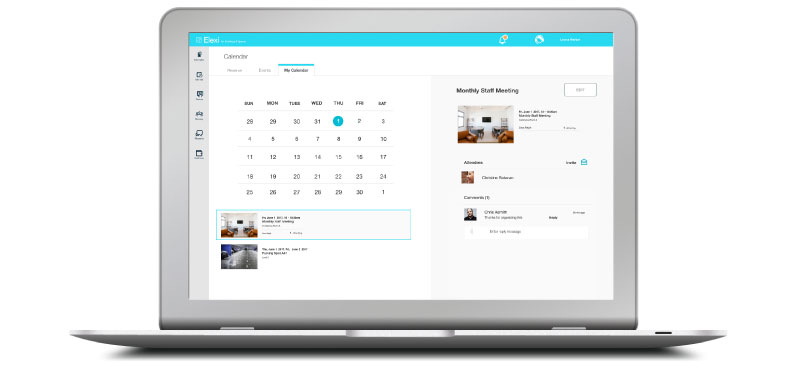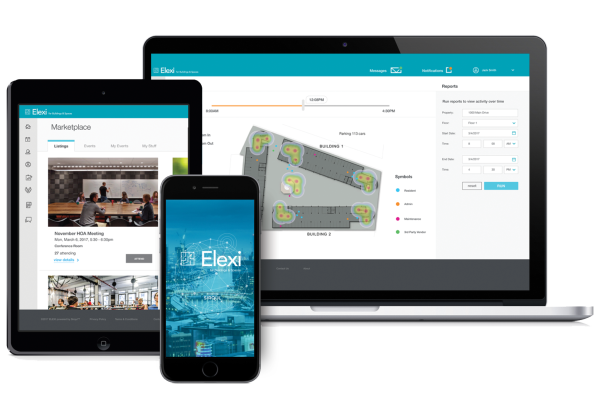 With Sirqul engi­neer­ing the tech plat­form, both
will bring con­nect­ed, intel­li­gent expe­ri­ences
and insights to the work­place. Tak­ing on the
chal­lenges of design­ing for a more pro­duc­tive,
col­lab­o­ra­tive, and inspir­ing work­place, will
dis­rupt the "tra­di­tion­al" office con­ver­sa­tion.
KEY FEATURES
• Find­er Loca­tion Trig­gers: Join Me, Meet Me, and Locate
• Tog­gle Dis­cus­sion Avail­abil­i­ty ON/OFF
• Iden­ti­fy Vis­i­tors
• Employ­ee Time Man­age­ment
• Office Assis­tance with Dig­i­tal Concierge
• Con­fer­ence Room Reser­va­tions with Cal­en­dar Inte­gra­tion
• Seat and Desk Reser­va­tion for Hotel­ing
• Mea­sur­able Engage­ment Scor­ing Across Peo­ple and Teams
• Per­son­al Office Com­fort (light­ing, tem­per­a­ture, etc.)
• Space Uti­liza­tion: Heatmaps, Pathing, Fre­quen­cy, Dwell Time
• Inter­op­er­a­ble with 3rd par­ty solu­tions

Down­load the Elexi Datasheet PDF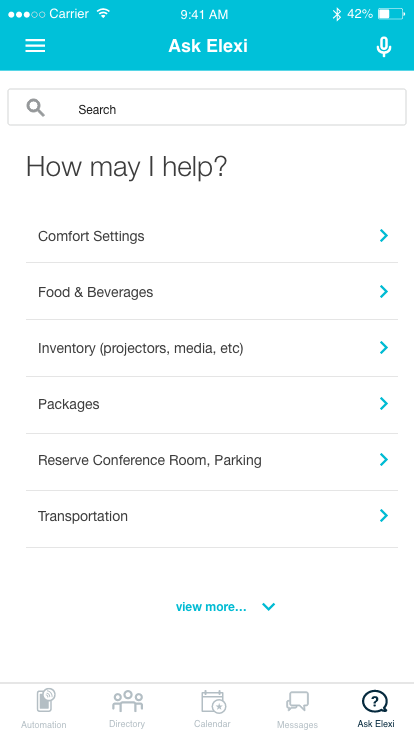 What can I do with Elexi for Office Spaces?