Inventions We Love: Pillsy, JikoPower and SafKan pitch geeky gadgets to voters at GeekWire Summit
As seen on Geek­wire.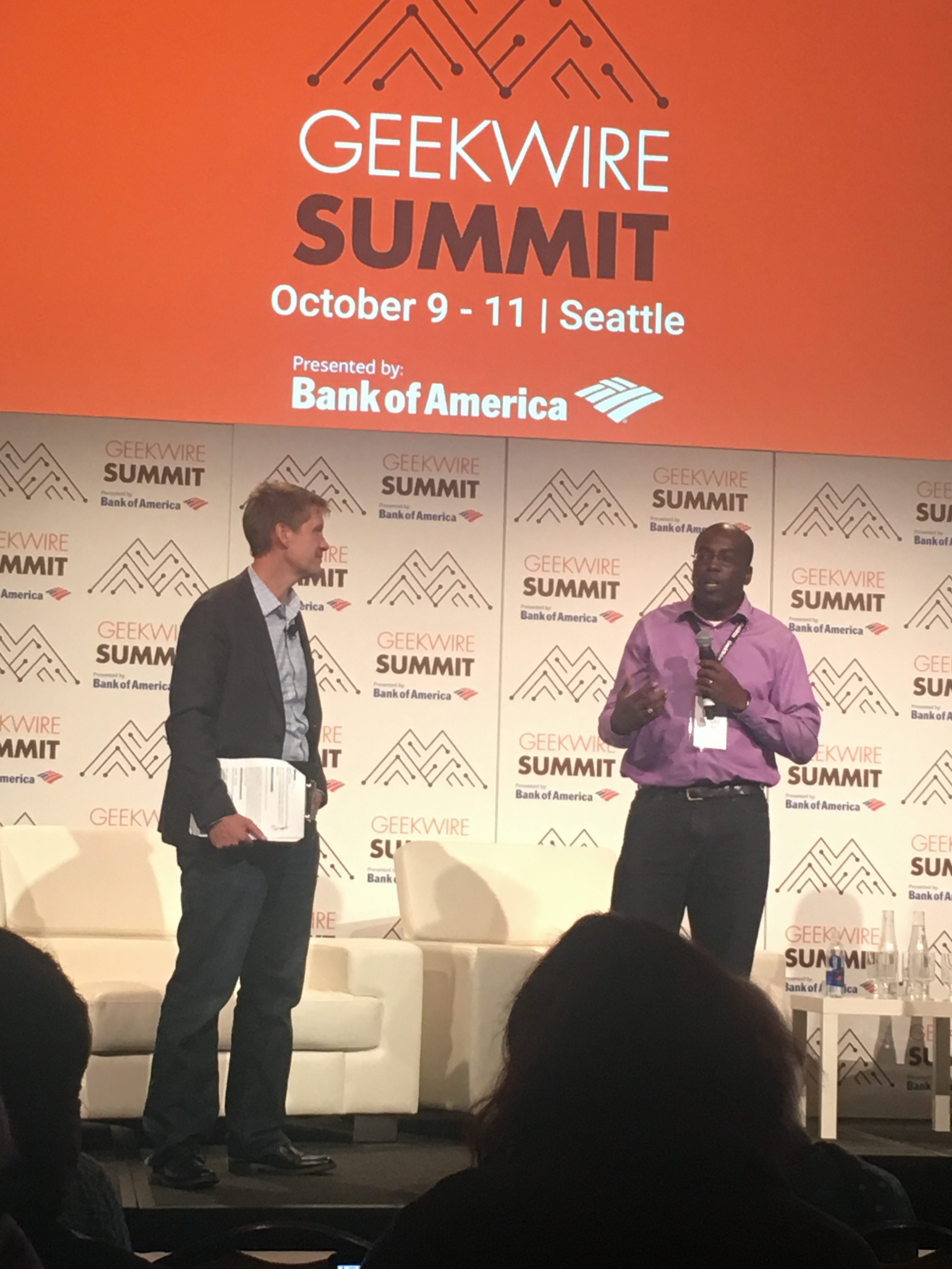 Robert Fred­er­ick, Pres­i­dent and CEO of Sirqul, intro­duc­ing three pre­sen­ters at Geek­wire Sum­mit.
There's a lot to love about tech­nol­o­gy in 2017, includ­ing one of our favorite seg­ments of the Geek­Wire Sum­mit: Inven­tions We Love.
This year we split the crop of con­tend­ing prod­ucts into two pre­sen­ta­tions and baked a live vote into the Sum­mit app so that our atten­dees can quick­ly select the geeky gad­get or piece of hard­ware they love best.
Today's mak­ers pitched a smart pill bot­tle that helps peo­ple bet­ter track med­ica­tion; a ther­mo­elec­tric gen­er­a­tor that con­verts excess heat from camp­fires or stoves into elec­tric­i­ty; and med­ical­ly-designed head­phones that clean out your ears in less than a min­ute.
Rob Fred­er­ick of Seat­tle-based Sirqul intro­duced the three pre­sen­ters, who each had two min­utes to pitch their pro­duct.
"This is about entre­pre­neurs chang­ing the world with the solu­tions they're pro­vid­ing," Fred­er­ick said.