Microsoft, partners talk robots, smartwatch, HoloLens at Hanover Messe
As seen in OnMS­FT.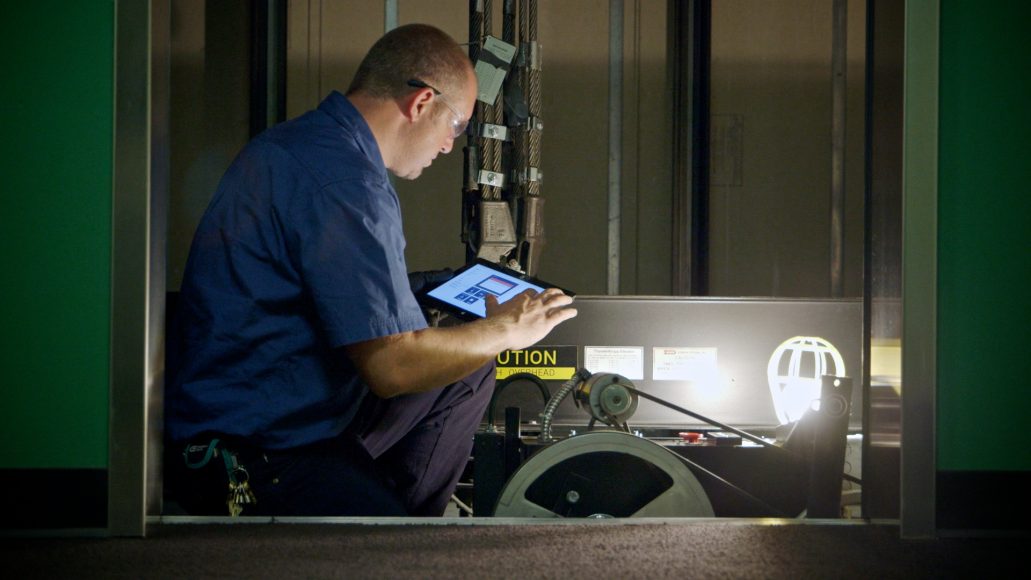 Microsoft is at the Han­nover Messe 2017 in Ger­many this week, where the com­pa­ny wants to show­case how Microsoft tech­nolo­gies help its part­ners improve their man­u­fac­tur­ing process­es. We're right in the mid­dle of a new indus­tri­al rev­o­lu­tion, where new tech­nolo­gies such as IoT, con­nect­ed robots and mixed real­i­ty allow indus­tri­al com­pa­nies to make sig­nif­i­cant pro­duc­tiv­i­ty gains. And as Microsoft explained in a blog post today, the com­pa­ny wants Win­dows 10, Azure and HoloLens to "pow­er the indus­try 4.0 rev­o­lu­tion in man­u­fac­tur­ing."
Among the var­i­ous Microsoft part­ners that made the trip to Han­nover Messe is Taqtile, the devel­op­er of a Field Inspec­tion app for Microsoft's HoloLens mixed real­i­ty head­set. As Microsoft explained, this app can "deliv­er inte­grat­ed 3D mod­el­ing, pre­dic­tive main­te­nance, and inspec­tion for the man­u­fac­tur­ing, util­i­ties, trans­porta­tion and oil and gas indus­tries."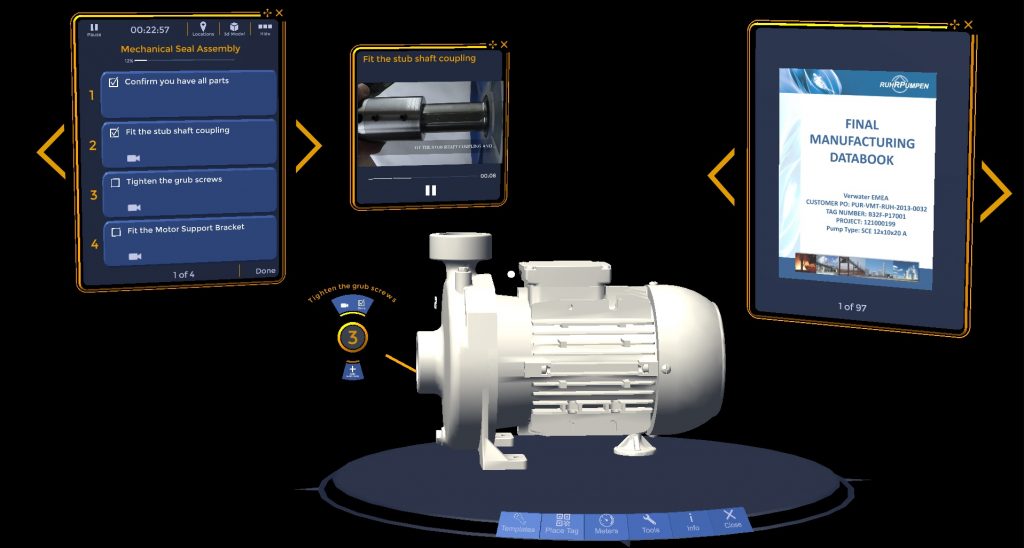 Taqtile's Field Inspec­tion app.
Anoth­er inter­est­ing pro­duct to check at the indus­tri­al fair is an IoT wear­able from Ger­man com­pa­ny Trek­stor. The 1.54-inch smart­watch-like device is pow­ered by Win­dows 10 IoT Core, runs UWP apps and is both Wi-Fi and Blue­tooth enabled. Microsoft says that it will be able to replace larg­er hand-held devices in the fol­low­ing busi­ness sce­nar­ios:
Inven­to­ry man­age­ment in retail
Build­ing automa­tion for guest ser­vices in hos­pi­tal­i­ty
Indus­tri­al automa­tion in man­u­fac­tur­ing
Patient care in health­care
And sev­er­al cross-indus­try sce­nar­ios like asset man­age­ment, fleet man­age­ment, and oth­ers.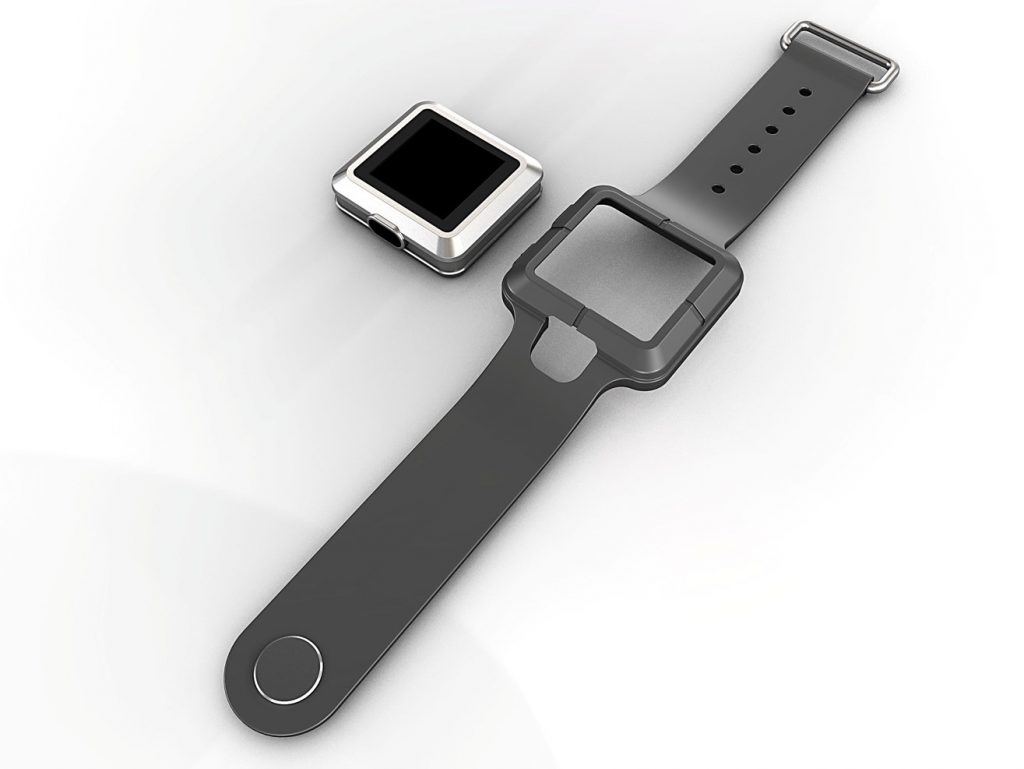 Last­ly, Microsoft and its part­ners want to build the indus­tri­al robots of tomor­row: the com­pa­ny has part­nered with Sar­cos Robot­ics, a com­pa­ny that cre­ates dex­te­ri­ous indus­tri­al robots that can help to make work safer. "Sar­cos is col­lab­o­rat­ing with Microsoft to provide cus­tomers a Robot-as-a-Ser­vice offer­ing, using Microsoft Cog­ni­tive Ser­vices, Azure IoT Suite, and lever­ages Win­dows 10 for the tablet con­troller, to cre­ate a unique oppor­tu­ni­ty to fun­da­men­tal­ly trans­form the safe­ty and effi­cien­cy of many indus­tri­al tasks around the world," explained the com­pa­ny.
In the image below, you can see what it is to oper­ate one of Sar­cos Guardian robots from a Win­dows 10 tablet:
The Han­nover Messe will last through Fri­day, April 28 and you can learn more about all the­se part­ner solu­tions at the Microsoft booth. We invite you to check the Microsoft Blog to learn more about what Microsoft is doing to encour­age this lat­est indus­tri­al rev­o­lu­tion.