44 Most Innovative Location Based Services Startups & Companies (Washington, United States)
Top Washington, United States Location Based Services Startups
Data sourced from Crunch­base and Sem­Rush.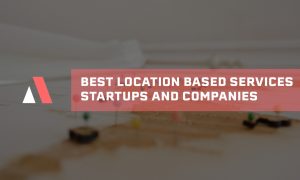 This arti­cle show­cas­es our top picks for the best Wash­ing­ton, Unit­ed States based Loca­tion Based Ser­vices com­pa­nies. The­se star­tups and com­pa­nies are tak­ing a vari­ety of approach­es to inno­vat­ing the Loca­tion Based Ser­vices indus­try, but are all excep­tion­al com­pa­nies well worth a fol­low.
We tried to pick com­pa­nies across the size spec­trum from cut­ting edge star­tups to estab­lished brands.
We select­ed the­se star­tups and com­pa­nies for excep­tion­al per­for­mance in one of the­se cat­e­gories:
Inno­va­tion

Inno­v­a­tive ideas
Inno­v­a­tive route to mar­ket
Inno­v­a­tive pro­duct

Growth

Excep­tion­al growth
Excep­tion­al growth strat­e­gy

Man­age­ment
Soci­etal impact
Sirqul, Inc.
Email us here

Vis­it us on social media:
Face­book
Twit­ter
Linked­In