Sirqul CEO chosen as top 101 CEOs in the Internet of Things Space
Meet United States's 101 Top CEO's in the Internet of Things Space
At Best Star­tup US we track over 1,000,000 US star­tups and over 3 mil­lion peo­ple who hold key posi­tions in the­se com­pa­nies. We use this direc­to­ry of star­tups to high­light top employ­ees, founders and board mem­bers we think deserve more appre­ci­a­tion than they are cur­rent­ly get­ting.
This list show­cas­es the top Unit­ed States based CEO' oper­at­ing in the Inter­net of Things space. If you think a CEO' is miss­ing from this list, feel free to con­tact our edi­tor on editor@beststartup.us.
The indi­vid­u­als on this list have been includ­ed because of excep­tion­al per­for­mance in one of the fol­low­ing cat­e­gories:
Inno­va­tion – Oper­at­ing as a key part in an extreme­ly inno­v­a­tive busi­ness or star­tup.
Growth – Oper­at­ing as a key fig­ure in the growth and upscale of a mar­ket lead­ing busi­ness or star­tup.
Man­age­ment – Show­ing excep­tion­al man­age­ment skills.
Soci­etal impact – Putting their busi­ness on the map for their pos­i­tive soci­etal or envi­ron­men­tal impact.
Our Data – We source our data from OSINT (open source intel­li­gence) and pub­lic direc­to­ries such as Crunch­base, Sem­Rush and many more. The data from the­se sources should be treat­ed with a degree of cau­tion and ver­i­fied your­self.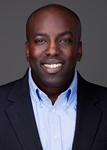 Robert Frederick
CEO, Pres­i­dent & Co-Founder of Sirqul
Robert Fred­er­ick, founder and CEO of Sirqul, has been focused on con­nect­ed com­mu­ni­ties of devices, peo­ple, and busi­ness­es since 1993. He was inspired by the bound­less future poten­tial of smart con­nect­ed devices and lever­aged this pas­sion to attend MIT, to work on projects in the MIT Media Lab, and to join one of the first star­tups focused on stan­dards that would lat­er be called Blue­Tooth in the late nineties. The startup's licensed pro­duct, DeviceTalk.com, was a cen­tral server run­ning Intel­li­gent Agents that used event-based log­ic to com­plete actions on behalf of its users via sim­ple com­mands and con­di­tion­al trig­gers. Iden­ti­ty and Pres­ence was impor­tant then and still tends to be impor­tant now. Ama­zon acquired the com­pa­ny in 1999, and Robert led the inter­nal team, Ama­zon Any­where, that focused on mak­ing it pos­si­ble to inter­act with Ama­zon Any­where, Any­time, on Any device. After becom­ing the tech­ni­cal co-founder of Ama­zon Web Ser­vices and set­ting the stage for Ama­zon to become prof­itable lever­ag­ing the Cloud, Rob start­ed Sirqul to cre­ate an Intel­li­gence of Things (IoT) ecosys­tem on top of the cloud that also works at the edge. Sirqul has numer­ous part­ners that span Retail, Smart Build­ings, Autonomous Vehi­cles, and Robot­ics.
Fol­low Robert Fred­er­ick:
About, Sirqul: Sirqul enables star­tups and ecosys­tems to lever­age appli­ca­tion tem­plates, plat­form, & APIs to cre­ate solu­tions and ecosys­tems rapid­ly.
Sirqul, Inc.
Email us here