Empowering Employees to Turn Visitors into Repeat Customers
Aileen is a solu­tion aimed at trans­form­ing shop­ping into engag­ing, per­son­al­ized expe­ri­ences for con­sumers.
The Challenge: Crafting Personalized Shopping Experiences
Cus­tomers now have longer dig­i­tal foot­prints — shop­ping his­to­ries, social media pro­files and inter­ests – and retail­ers must
be able to ingest this and sev­er­al oth­er data streams like loca­tion, pop­u­lar­i­ty, weath­er and more in order to craft com­pelling
expe­ri­ences. This abil­i­ty hinges on simul­ta­ne­ous­ly ana­lyz­ing data sets in order to instant­ly per­son­al­ize and rec­om­mend.
With­out machine learn­ing and AI retail­ers will strug­gle to suc­ceed. Aileen is the answer to empow­er­ing employ­ees with
knowl­edge that will trans­form the cus­tomer expe­ri­ence from out­side to in-store.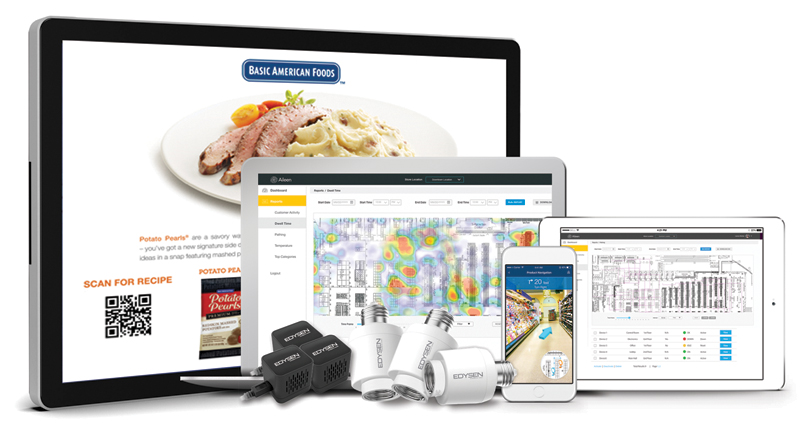 The Solution: Aileen – Sophisticated. Predictive. Engaging
Inno­va­tion is top of mind for retail when it comes to increas­ing rev­enue, cus­tomer expe­ri­ence and ser­vice engage­ment.
Aileen allows retail­ers to opti­mize the shop­ping expe­ri­ence from out­side in the park­ing lot, to instore, onto the shopper's
mobile device and at home.
Pro­to­col agnos­tic, Aileen can lever­age 3rd par­ty plat­forms and track­ing tools or Sirqul's smart mesh net­work­ing device called Edysen. Edysen is a next-gen­er­a­tion device for shop­per engage­ment that tru­ly har­ness­es the pow­er of retail IoT with
two-way bea­cons, turn by turn nav­i­ga­tion, per­son­al­ized 1:1 mar­ket­ing, walk­out check­out, and more.
BENEFITS TO RETAILERS
Per­son­al­ize and deliv­er con­tent and offers
in real-time to cus­tomers.
Provide dig­i­tal concierge and imme­di­ate
help to increase cus­tomer sat­is­fac­tion.
Opti­mize floor lay­out and pro­duct place­ment
based on traf­fic behav­ior.
Assign employ­ees tasks and mis­sions
to con­quer the day.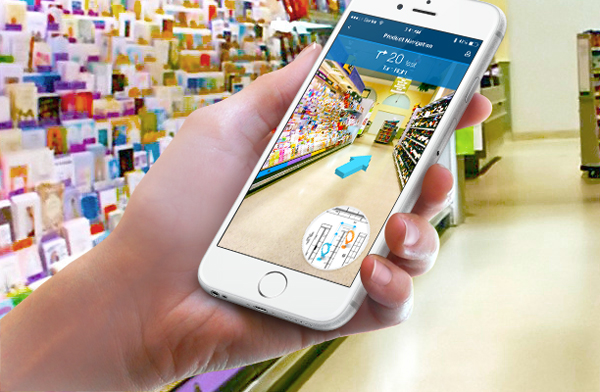 BENEFITS TO CONSUMERS
Guid­ed turn by turn nav­i­ga­tion from home
to park­ing lot to store to pro­duct.
Real-time rec­om­men­da­tions and offers
via mobile app or dig­i­tal sig­nage.
Pin­point items on shop­ping list or prod­ucts
of inter­est.
Avoid wait­ing for help and long lines
Aileen is an all-in-one retail solu­tion that cre­ates sit­u­a­tion­al
geofences, con­sumer pref­er­ences, per­son­al­iza­tion, and
has the abil­i­ty to guide cus­tomers from bed­side to aisle
or table at a restau­rant. It also pro­vides for a touch­less
approach for con­sum­ing goods that enables shop­pers
to com­plete trans­ac­tions with­out tak­ing out their wal­lets
or stand­ing in line.
The tools that it pro­vides for the own­ers of the retail store
are exten­sive, includ­ing planogram opti­miza­tion, employ­ee
engage­ment via gam­i­fi­ca­tion tools, POS inte­gra­tion and
report­ing, and more.

Down­load Sirqul Retail Salessheet PDF



Down­load the TidalScale Whitepa­per PDF
What can I do with Aileen?